Learn Everything About LDPE
So what is LDPE? When it comes to injection molding flexible plastics, it turns out that low density polyethylene or LDPE for short, is actually the most popular in the world, accounting for 34% of the total plastics market. Considered to be the king of softer plastics, low density polythene actually comes from polyethylene, of which there are two main types: low-density polyethylene (LDPE) and high-density polyethylene (HDPE). LDPE plastic is made with both high temperature and pressure whereas HDPE is made with both low pressure and temperature. , LDPE material properties are soft, lightweight and flexible and is considered to be one of the most affordable plastics on the market.
Low density polyethylene LDPE works great for any kind of soft plastic sheet, like all of this bread packaging: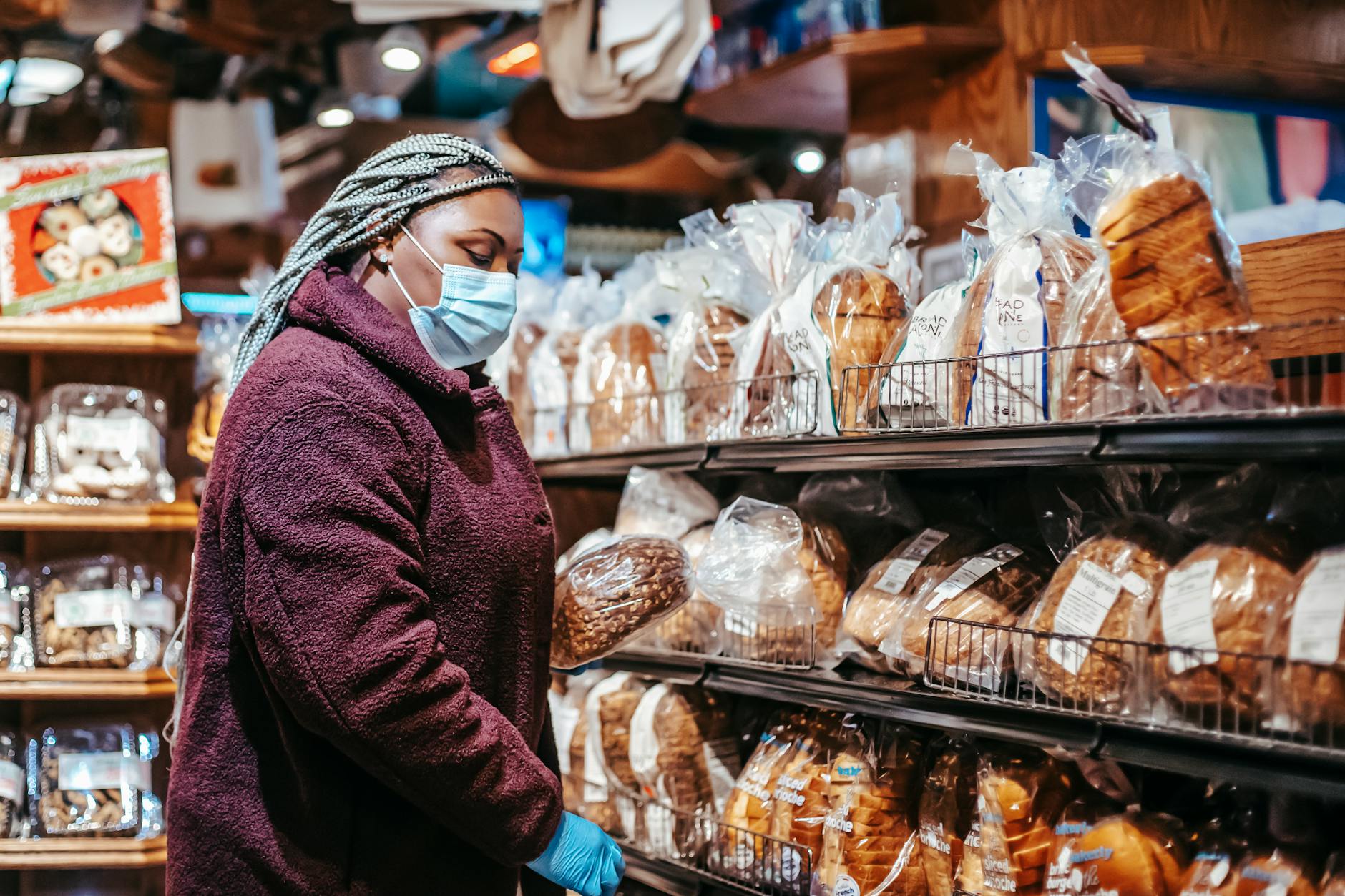 Advantages of LDPE
To get a better understanding of low density polyethylene, let's take a look at some of its advantages amongst other plastics on the market, and why people chose to use it. Here are some of its key factors:
Chemical resistance: One of the core LDPE characteristics is its chemical resistance.  It is capable of withstanding a variety of alcohols, dilute alkalis and acids. Because of these resistances, it is often a go-to choice within the food industry, being used for both wrapping and packaging food products.
Moisture resistance: This includes both water vapour and weathering. A key characteristic making it useful for products like containers and bin bags, since no one wants any liquids to leak out of these bags, often LDPE material is the best option.
Impact resistance: This low density plastic, despite its low tensile strength, has a surprisingly high impact resistance, making any product with this plastic rather durable, a reason why both water pipes and drink containers are made with plastic LDPE. Particularly drinks that are catered towards younger children, who have a habit of dropping things repeatedly, this is often a wise choice.
Electrical resistance: Like all plastics, LDPE is pretty much shock-proof. Combined with the fact that this is a flexible polyethylene, you can often find it used in a wide range of insulation products, like that of electrical wires and cables.
LDPE toys are another option, like these hollow playpen balls:
Disadvantages of LDPE
Let's look at some of the disadvantages of this flexible plastic material, by looking at more LDPE properties:
Heat: LDPE offers little to no UV resistance, and is a bad choice when exposed to high temperatures. Therefore any fixture or container that must endure prolonged, direct heat must be made of a different material. Not only this but it is also extremely flammable, and caution must be taken to avoid the harmful chemicals it can produce.
Stress Cracking: Another downside of this polyethylene plastic is that it is highly susceptible to stress cracking, which is the process of an internal or external crack in a solid body, in this case the plastic, which is caused by tensile, compressive or shear force.
Thin, lightweight and flexible, perfect for food wraps and plastic bags: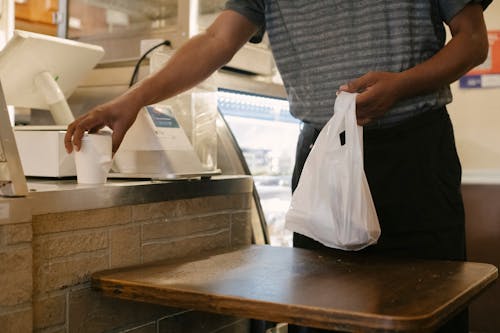 Products of LDPE
Based on its properties, you probably have a better idea of what kind of plastic we are dealing with here. Considered one of the most flexable plastics, this lightweight plastic material can be used in a wide range of industries. These can include just some of the following: food wraps, plastic bags, juice packets, milk pouches, toys and electrical cables and wiring.
Also a good choice for juice packets and milk pouches:
LDPE vs HDPE
While we have already looked at what low-density polyethylene is composed of, it is also important to examine its counterpart, high-density polyethylene (HDPE), first by analysing both the similarities of these polyethylenes, but also what separates them, and when one should be considered over the other.
Both of these flexable plastics share many similarities, since they both fundamentally compose of the same polymerized ethylene molecules. Because of this, they both have low material weight, are highly recyclable, have a low cost to manufacture and fabricate, are both resistant to chemicals, water vapour and weathering, with high impact strength and a tensile strength that ranges from around 0.20 to 0.40 N/mm2. Both of these materials, when used in injection molding operations, meet the same criteria of having fast injection speeds and possess a melting temperature of 180 to 280 degrees Celsius (355 to 535 Fahrenheit). Because of these factors you can find both of them within similar industries, like automotive, electrical, hydraulic, packaging and piping.
But where do they differ? One core aspect of the LDPE polymer is that it is branched, whereas in HDPE, the polymers have a more crystalline structure, this difference creates distinct characteristics between the two. For example when it comes to physical characteristics, LDPE is softer and more flexible than HDPE, along with having a lower melting point and is more transparent. But unlike HDPE, it is also more prone to cracking from stress. HDPE on the other hand, is considered to be rigid, durable and provides an ever greater chemical resistance. Its higher melting point also helps it to withstand greater temperatures than LDPE, the crystalline structure resulting in greater strength of opacity of the material.
Its flexibility and electrical resistance makes this low density polymer a good choice in electrical wiring too: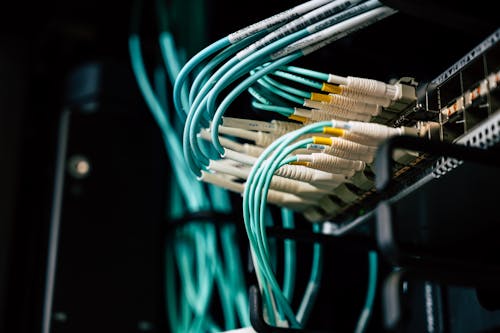 Conclusion
So to sum up this polyethylene powerhouse, low density polyethylene (LDPE) is a lightweight plastic which works great when molded into a flexible plastic sheet or even that of electrical cables and wires. The properties of LDPE show that it is great when it comes to a wide array of resistances, such as chemical, moisture, impact and electrical, however can suffer from heat and stress. Often best used for bags, pouches, films, wraps and even toys. When compared to HDPE, they share many similarities, however low density polyethylene properties make it softer, transparent and more flexible. Perhaps you are considering using this plastic, or any other kinds of plastic for your next project and that where we come in. We here at Shineyuu are experts on plastic injection molding. It's a core part of what we do. For more information, assisting you with choosing the right plastic for your needs or assisting in any way we can with your next product, simply contact us now to ask any questions or send us a quote today.
If you enjoyed this article be sure to check out our other wide selection of materials, such as The 10 Best Plastic Injection Molding Materials, Custom Injection Molding or Everything on Insert Molding, for more great information.