Polystyrene
In this article we will take a look at what is polystyrene: Its advantages, disadvantages and the products which you can most often find it in. So what is polystyrene? Polystyrene (sometimes commonly misspelled as poliestire or poly strene) is a versatile plastic used in a variety of consumer products, most commonly within packaging – both foods and product varieties. Polystyrene, sometimes called PS plastic for short, is a naturally transparent thermoplastic which can be available as both as solid plastic or as a rigid foam material (the kind you might find wrapped around your product providing protection).
Another commonly known name for polystyrene is Styrofoam, which was invented in 1941 by the Dow Chemical Company. Is Styrofoam plastic? Yes, this is the foam product we commonly see today. This form of Styrofoam causes regular controversy even today amongst environmental groups, as Styrofoam has a slow biodegradable life, taking many years to completely decay and many landfills and litter is made of this plastic material.  
Advantages of Polystyrene
Polystyrene foam and the plastic itself have many advantages however, which is why it is still a commonly used plastic, even today. Let's take a look at some of the key PS properties that make it a fine choice for many. One key advantage is that polystyrene is a thermoplastic, meaning that when it reaches the polystyrene melting point (100 degrees Celsius), it will melt instead of burning. Melted plastic can then be used for certain types of plastic molding such as injection molding along with subsequently being recycled.
Poly styrene holds its main advantage of being useful in its foam form. In terms of packaging there is no other rival in the world of plastics (if you have ever bought a large electrical product such as a television, microwave, dishwasher or cooker, chances are it is wrapped in this foam material) valuable for its cushioning and insulating properties, but it too is used as a traditional plastic which is a hard, solid plastic valuable for transparency and clarity. Many companies offer styrene plastics as a suitable choice for prototyping, similar to that of ABS plastic – since both offer low costs, ready availability, white colour and they glue, sand and cut easily.
From containers, cups and cartons, to wrappers, bags and bottles; polystyrene is involved in a wide range of products within the food industry.
Disadvantages of Polystyrene
As far as disadvantages go for poly foam material, it is a plastic that is inert, meaning that it doesn't react well to acidic or basic solutions. So why is Styrofoam bad? In terms of environmental issues polystyrene products last a long time in the natural environment which poses large litter hazards since this is a material often used in a short lifespan then thrown away making Styrofoam dangerous to animals which live in these natural habitats. It does however dissolve rapidly when it is put into contact with chlorinated or hydrocarbon substances as an alternative to this littering issue.
One of the primary properties of polystyrene is its protective factor. If you order a product which comes in a box, chances are its wrapped in a secure layer of styrene plastic or polystyrene beads to keep it safe.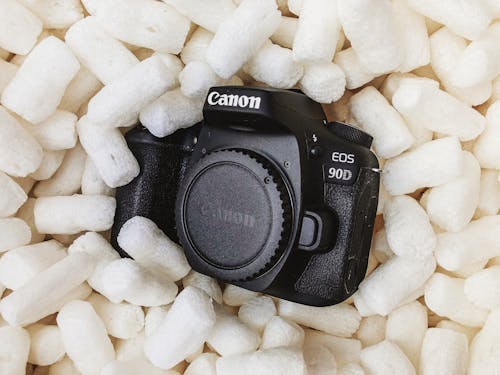 Products of Polystyrene
In its two forms, solid plastic and foam, polystyrene properties are expansive and can be found in many industries. Polystyrene structure can also be combined with many colorants, additives and other plastics to make available in all sorts of appliances, electronics, automobile parts, toys, equipment and more. Here are just some of the products styrene polymers can be found in:
Polystyrene cups
Polystyrene block
Polyfoam sheet
Polystyrene beads
Refrigerators
Ovens
Blenders
Instrument panels in cars
Energy absorbing door panels
Sound dampening foam
Computers
Food packaging
Building walls and roofing
Test tubes
Petri dishes
CD/DVD cases
Since expanded polystyrene or extruded polystyrene is inert it is great for insulation, durable and is extremely water proof. Lightweight polystyrene foam provides great thermal insulation across many applications.
While polystyrene is well known in both the food and packaging industries, it is also used in the construction industry, where large Styrofoam blocks construction grade are used for walls or polystyrene insulation.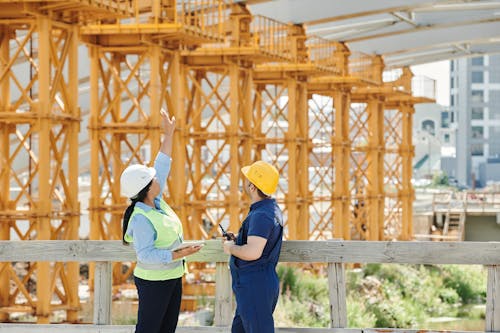 Conclusion
In this article we learned about what is polystyrene, what is Styrofoam (another branch of polystyrene), how is Styrofoam made, when was Styrofoam invented, styrene uses along with their advantages and disadvantages and the products you would most often see PS polymer used in.
We here at Shineyuu know all about polystyrene plastic. In fact, we know a lot about all kinds of plastics, since we are an injection molding company! If you are thinking about if your next project should include polystyrene sheets, become a polystyrene product, or are not sure which material is best to use simply contact us and request a quote, or indeed you can ask us any questions and we will be more than happy to assist you in any way we can!
If you enjoyed the article make sure you take a look at some of our other posts on many other materials and topics, such as All About Acrylic, The Magic of ABS Plastic and The 5 Types of Plastic Molding for more great information.